How the Single Setup Solution Mitigates Most Barrel Indexing Issues
When a barrel manufacturer mentions clocking, they're not referring to your 6:00AM wakeup call! Clocking (or indexing) is tied to the radial relationship of machined features. Barrel manufacturers go to great lengths to ensure these features are perfectly positioned relative to each other in order to accommodate part fitment, sight alignment, extractor groove placement, and a variety of other features. Historically this process has been fairly time-intensive, requiring an extreme level of consistency in setup operations between multiple machining centers. While this attention to detail is necessary to create a properly functioning (and accurate) barrel, Vortakt has effectively optimized this process with its fully-automated turning cell "The Profiler" through S³, our optimized "Single Setup Solution."
What is Vortakt's "S³" Single Setup Solution?
S³ eliminates the potential for clocking inconsistencies because the part is held in a fixed position by a collet chuck throughout the entire finishing process. An encoder features 360,000 radial lines per revolution, enabling the machinist to define precisely where to rotationally position the machine for each machining operation. If the machine is programmed to index 90 degrees about the barrel, it will hit its mark in that exact position with an incredible degree of precision.
By consolidating turning, milling, chambering, and threading operations within a single setup, the S³ process is able to ensure that all operations are executed on a very precise relational index. Now that's some "revolutionary" automation technology!
S³ Technology provides a unique benefit to Vortakt OEM Partners, in which length and timing can be positioned identically on both the muzzle and breech threads of each and every barrel produced. If an action, muzzle device, or barrel extension manufacturer is able to hold similar tolerances with their corresponding threading operations, perfectly consistent headspacing and indexing can be achieved between the barrel and its host action (alleviating the need for spacing washers, shoulder setbacks, and finish reaming).
An additional benefit to S³ Technology is its ability to allow for consistent clocking of features in relation to rifling lands and grooves. Best practices dictate that a gas port should be drilled in the center of either the land or groove (where applicable based on land and groove design). By effectively leveraging S³ Technology, Vortakt can ensure each gas porting operation is carried out in an identical manner across an entire production lot.
S³ Technology allows for precise feature machining on the following popular firearm platforms:
AR-15 and AR-10:
Gas Port/Rifling Alignment
Barrel Extension Timing
Muzzle Device Indexing
Headspacing
AK-47
Gas Port Indexing
Gas Porting/Rifling Alignment
Muzzle Threads
Breech Face Indexing
Front Sight Alignment
Lower Handguard Retainer Slot
M1 Garand/M14
Lightening Cuts
Handguard Clip Slots
Lower Band/Op Rod Guide
Spring Pin Slots
Gas Porting/Rifling Alignment
Muzzle and Breech Threading
Flash Hider Splines
Front Sight Clocking
Feed Ramp Indexing
Gas Cylinder Lock Threads
Gas Cylinder Spline Placement
M1 Carbine
Front Sight Key Slot
Bayonet Attachment
Operating Slide Guideway
Slide Dismount Notch
Machined Flats
Breech Threading
Breech Face Geometry
Gas Porting/Rifling Alignment
Gas Cylinder Threads
Index Mark
Rimfire
10/22® Retaining Dovetail
Rear Sight Dovetail
Extractor Slot
Platform-specific Muzzle and Breech Threading
Bolt Action Rifles
Extractor Grooves
Shoulder Depth/Headspacing
Front Sight Key
Platform-specific Muzzle and Breech Threading
Integral Bayonet Lugs
Pistol Designs
Feed Ramp Alignment
Muzzle Threading
Front Sight Indexing
Lug Machining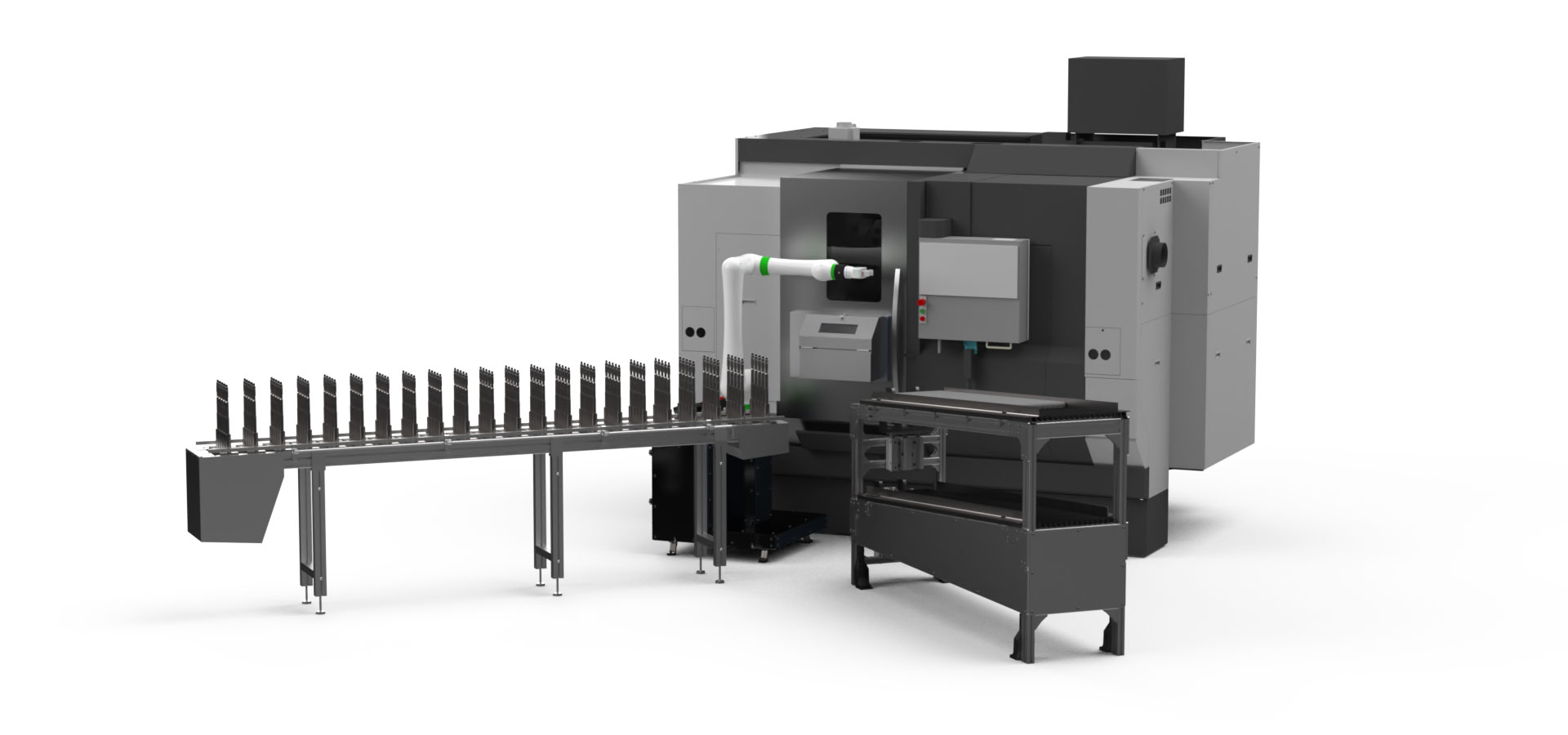 How does S³ Technology Benefit Firearm Manufacturers?
The benefits of S³ extend well beyond simple machining operations. Time saved with setup, minimized scrap rate, increased consistency between barrels, and the ability to simplify firearm assembly means that both Vortakt and our OEM partners are able to streamline production, reduce costs, and improve the bottom line. Please contact our sales department via email at info@vortakt.com or over the phone at (262) 345-0888 with any questions regarding S³ Technology and how it's revolutionizing barrel manufacturing capabilities.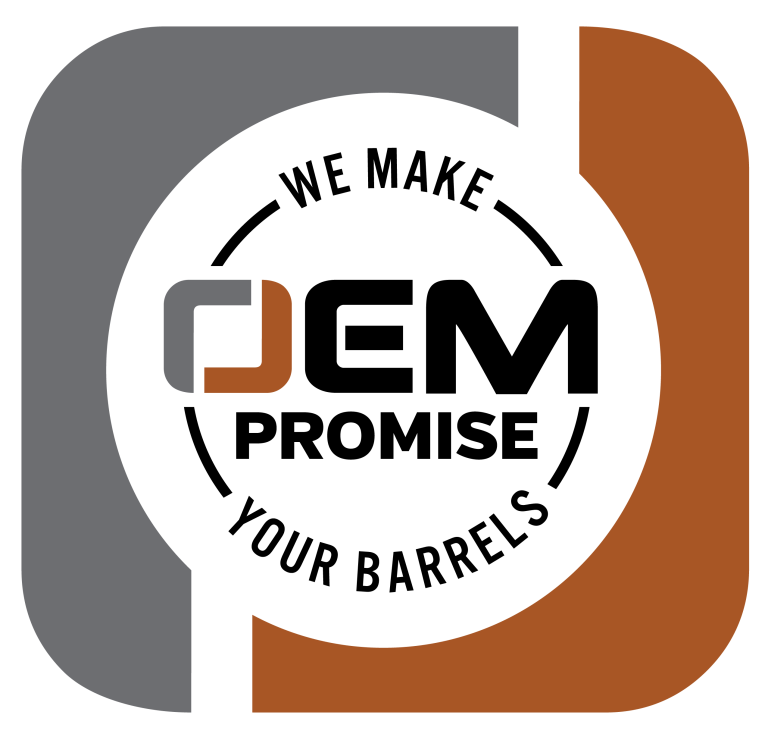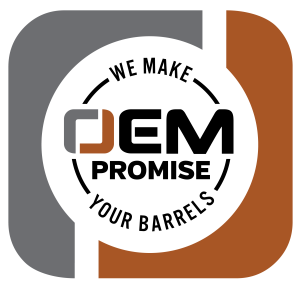 Our OEM Promise: We Make Your Barrels - Vortakt Barrel Works provides OEM rifle and pistol barrel manufacturing services to top brands across the firearm industry.
By effectively harnessing automation technology and adhering to engineering best practices, our team provides innovative partnership solutions based on your unique needs.