Precision Potential
Rifling Method
Production Time
Lapping Finish
Application
Cost
Precision Potential

Rifling Method

Button Rifled

Production Time

ApplicationDuty-Grade Firearms
Mil-Spec Performance
Basic Hunting Rifles

Cost
Precision Potential

Rifling Method

Button Rifled

Production Time

ApplicationPistol Barrels
Modern Sporting Rifles
Mid-line Hunting Rifles

Cost
Precision Potential

Rifling Method

Button Rifled

Production Time

Application3-Gun Rifles
Long Range Hunting
Entry Level Precision Rifles

Cost
Precision Potential

Rifling Method

Button Rifled

Production Time

Lapping Finish

Lead Lapped

ApplicationMatch-Grade Service Rifles
Long Range Competition
Premium Hunting Rifles

Cost
Precision Potential

Production Time

Lapping Finish

Lead Lapped

ApplicationF-Class and Benchrest
Luxury Hunting Rifles
PRS and ELR Competition

Cost
High-Quality OEM Barrels With a Competitive Price
By further refining the processes incorporated in 200 Series barrel production and incorporating our proprietary lapping operation, 300 Series barrels utilize increased cycle times and frequent tool changes, allowing Vortakt® to maintain tighter tolerances across an entire production run. Featuring reduced tooling marks and a superior bore finish, the 300 Series is a great option for manufacturers producing entry-level precision rifles and high-performance hunting firearms.
Frequently Asked Questions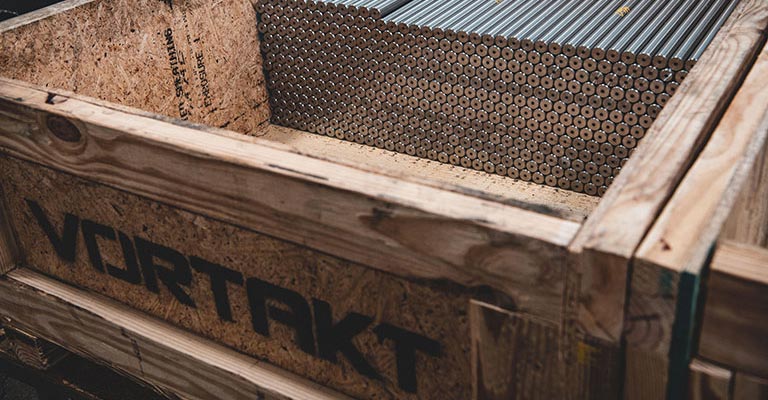 Blanket Order Program
Enjoy volume discounts and eliminate lead times with our Blanket Order Program. Vortakt currently schedules blanket orders up to six months long!
Learn More >
Our team is standing by to get your order into production. Contact us today to quote your next barrel order!