Precision Potential
Rifling Method
Production Time
Lapping Finish
Application
Cost
Precision Potential

Rifling Method

Button Rifled

Production Time

ApplicationDuty-Grade Firearms
Mil-Spec Performance
Basic Hunting Rifles

Cost
Precision Potential

Rifling Method

Button Rifled

Production Time

ApplicationPistol Barrels
Modern Sporting Rifles
Mid-line Hunting Rifles

Cost
Precision Potential

Rifling Method

Button Rifled

Production Time

Application3-Gun Rifles
Long Range Hunting
Entry Level Precision Rifles

Cost
Precision Potential

Rifling Method

Button Rifled

Production Time

Lapping Finish

Lead Lapped

ApplicationMatch-Grade Service Rifles
Long Range Competition
Premium Hunting Rifles

Cost
Precision Potential

Production Time

Lapping Finish

Lead Lapped

ApplicationF-Class and Benchrest
Luxury Hunting Rifles
PRS and ELR Competition

Cost
The Best OEM Rifle Barrels in the Firearm Industry
For those seeking the finest rifle barrels on the planet, look no further. Vortakt® 500 Series barrels showcase a hand-lapped bore held to the utmost tolerance requirements. Incorporating a mirror-like internal surface finish, these are the highest precision barrels on the market.
While many barrel manufacturers are still rifling their barrels on antiquated machinery dating back to WWII, Vortakt rifles its 500 Series barrels on a UNISIG R25 series ball screw driven CNC rifling machine capable of unparalleled control over twist and remarkable uniformity in bore and groove diameters. Leveraging a selection of custom hook cutters featuring proprietary materials, profiles, and assembly practices, Vortakt's 500 Series barrel incorporates an unmatched level of engineering expertise and quality practices into every element of the operation.
Frequently Asked Questions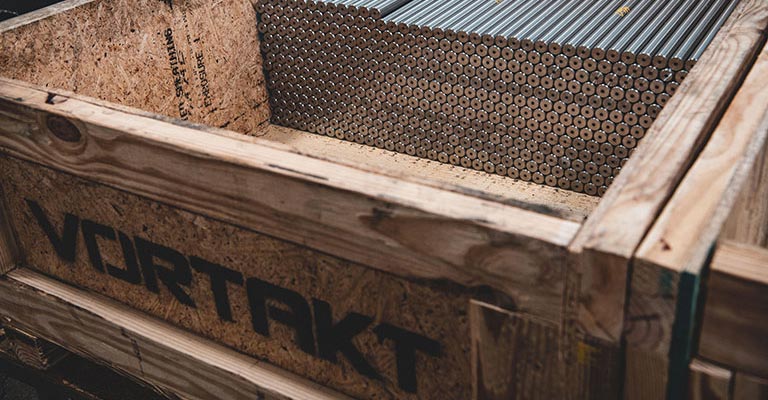 Blanket Order Program
Enjoy volume discounts and eliminate lead times with our Blanket Order Program. Vortakt currently schedules blanket orders up to six months long!
Learn More >
Our team is standing by to get your order into production. Contact us today to quote your next barrel order!