Precision Potential
Rifling Method
Production Time
Lapping Finish
Application
Cost
Precision Potential

Rifling Method

Button Rifled

Production Time

ApplicationDuty-Grade Firearms
Mil-Spec Performance
Basic Hunting Rifles

Cost
Precision Potential

Rifling Method

Button Rifled

Production Time

ApplicationPistol Barrels
Modern Sporting Rifles
Mid-line Hunting Rifles

Cost
Precision Potential

Rifling Method

Button Rifled

Production Time

Application3-Gun Rifles
Long Range Hunting
Entry Level Precision Rifles

Cost
Precision Potential

Rifling Method

Button Rifled

Production Time

Lapping Finish

Lead Lapped

ApplicationMatch-Grade Service Rifles
Long Range Competition
Premium Hunting Rifles

Cost
Precision Potential

Production Time

Lapping Finish

Lead Lapped

ApplicationF-Class and Benchrest
Luxury Hunting Rifles
PRS and ELR Competition

Cost
OEM Match Grade Rifle Barrels
Our top-performing button-rifled barrels, the 400 Series offer consistent sub-.75 MOA performance in large volume quantities. Delivering a high degree of precision, each 400 Series barrel is lead lapped and held to extreme tolerances. Featuring consistent bore and groove diameters and a stringent inspection process, many of our 400 Series barrels find themselves attached to premium hunting rifles featuring carbon fiber wraps, gracing long-range precision rifle builds, or mounted to high-performance gas gun platforms.
Frequently Asked Questions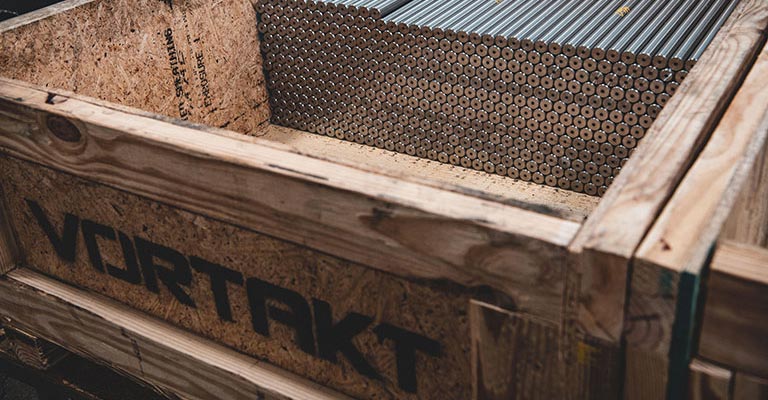 Blanket Order Program
Enjoy volume discounts and eliminate lead times with our Blanket Order Program. Vortakt currently schedules blanket orders up to six months long!
Learn More >
Our team is standing by to get your order into production. Contact us today to quote your next barrel order!