Barrels in Stock & Ready to Ship
We're more than an OEM barrel manufacturer, we're a long-term business partner. In today's volatile marketplace, firearm manufacturers may not have the luxury of waiting months (or even years) to replenish their barrel blank inventory.
To facilitate the unique requirements of pistol and rifle manufacturers, Vortakt is excited to introduce the Quick Ship program. By actively inventorying thousands of barrel blanks in the most popular configurations, Vortakt provides its business partners with the ability to immediately replenish or supplement active inventories. By minimizing lead times, minimizing inventory expenses, and providing our OEM partners with immediate fulfillment solutions, Vortakt delivers a streamlined supply chain solution unparalleled in the OEM barrel manufacturing marketplace.
| Caliber | Material | Length x OD | Twist rate | Series |
| --- | --- | --- | --- | --- |
| 6mm | 416R | 25.0x1.25" | 1:7.5 | 300 |
| 6mm | 416R | 27.0x1.25" | 1:7.5 | 400 |
| 5.56mm (.223) | 416R | 17.0"x1.00" | 1:7 | 200 |
| 5.56mm (.223) | 416R | 16.5"x1.00" | 1:8 | 200 |
| 5.56mm (.223) | 4150 CrMoV | 17.0"x1.00" | 1:7 | 200 |
| 5.56mm (.223) | 4150 CrMoV | 17.0"x1.00" | 1:8 | 200 |
| 5.56mm (.223) | 4150 CrMoV | 17.0"x1.00" | 1:9 | 200 |
| 6.5mm | 4150 CrMoV | 21.0"x1.25" | 1:8 | 200 |
| 7.62mm | 4150 CrMoV | 19.0"x1.00" | 1:10 | 200 |
| .308 | 4150 CrMoV | 22.0"x1.25" | 1:10 | 200 |
| .308 | 416R | 19.0"x1.25" | 1:10 | 200 |
| 8.6 BLK (.338) | 416R | 18.0"x1.25" | 1:3 | 200 |
| .350 LGD (9mm) | 416R | 17.0"x1.00" | 1:16 | 200 |
| .350 LGD (9mm) | 416R | 19.0"x1.00" | 1:16 | 200 |
| 9mm | 416R | 32.0"x1.25" | 1:10 | 200 |
| 9mm | 416R | 32.0"x1.50" | 1:10 | 200 |
| 9mm | 416R | 32.0"x1.75" | 1:10 | 200 |
| 9mm | 4150 CrMoV | 17.0"x1.25" | 1:10 | 200 |
| .300 BLK | 4150 CrMoV | 11.5"x1.00" | 1:8 | 200 |
| .300 BLK | 4150 CrMoV | 8.5"x1.00" | 1:8 | 200 |
| .32 | 4150 CrMoV | 21.0"x1.00" | 1:16 | 200 |
Date Added: 8-23-2023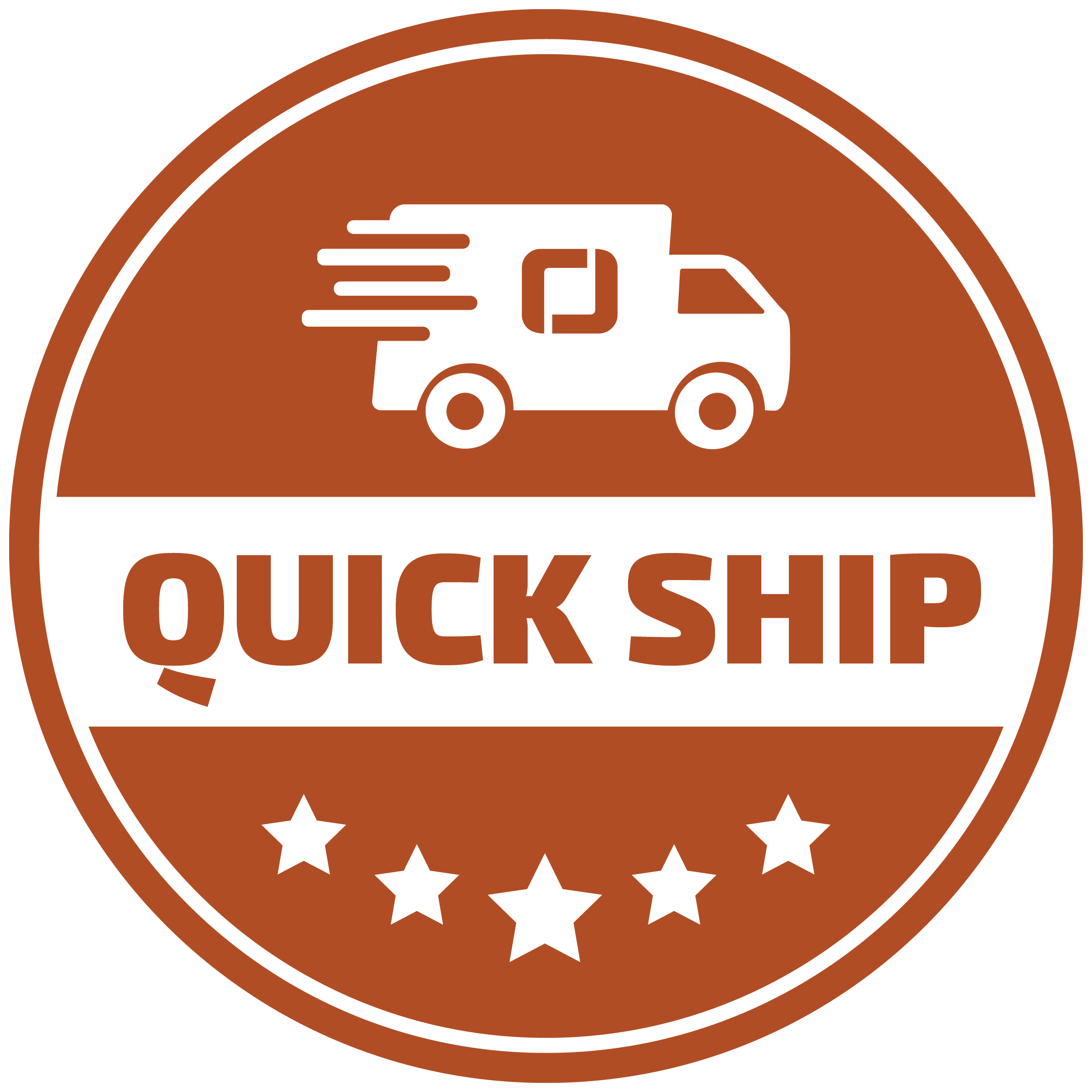 "*" indicates required fields