How Does Vortakt Barrel Works Streamline Barrel Production?
In Part 1 of our "Automating the Barrel Manufacturing Process" blog series, we reviewed the various operations involved in automating barrel blank production. While many Vortakt® clients finish their own barrels, we also offer turning, milling, and chambering options for semi-finished and finished barrel production for OEM's.
Concentricity and Repeatability in Turning Operations:
Leveraging the latest in turning technology, Vortakt's new CNC lathes allow for extreme concentricity between the outside profile, bore, and chamber. Before turning the first barrel blank, the spindle, tailstock or subspindle, and steady rest is inspected to verify a concentricity of 0.0005" to each other. These processes help ensure repeatability among an entire production run of barrels, reducing scrap rates and speeding up the manufacturing process.
These additional inspections and attention to detail along with the correct feed and speed based on material type ensure that the inserts do not introduce additional stresses into the material, as residual tool force and excessive material removal will create a bend in the barrel. This is especially important when turning down extremely thin profiles like those found on carbon fiber wrapped barrels.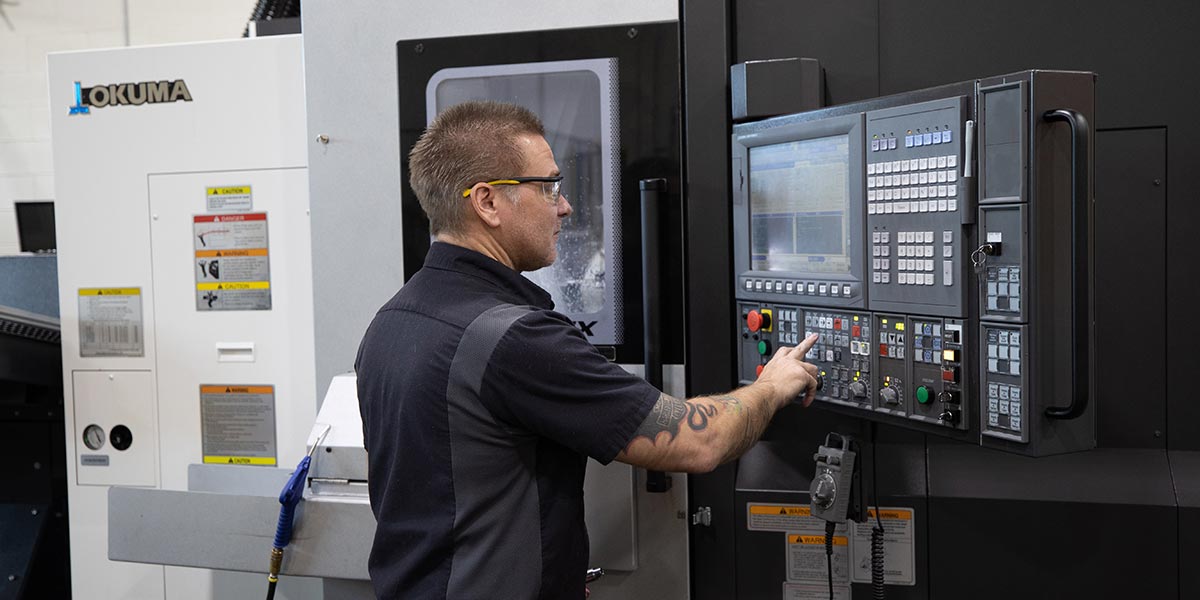 Consolidating Finishing Operations
Vortakt's Okuma lathes incorporate a multi-turret, multi-spindle design with milling functionality (live tooling). This allows Vortakt to consolidate turning, milling, slotting, fluting, and chambering functionality in a single operation, minimizing cycle time and number of setups, eliminates material handling requirements, reduces the probability of tolerance stacking, and reduces overall cost of the barrel.
These automation capabilities also provide Vortakt with the ability to produce semi-finished barrels for a variety of pistol and rifle designs, from aftermarket GLOCK and 10/22® barrels to finished Gatling gun barrels. This consolidation of operations increases efficiency significantly when producing a large volume of barrels.
Production Planning Through Blanket Purchase Orders
For manufacturers seeking volume discounts and additional control over lead times and cash flow, Vortakt Barrel Works offers a Blanket Order Program that enables our clients to schedule out their production as much as six months in advance.
To learn more about how Vortakt Barrel Works manufactures rifle and pistol barrels for its OEM partners, please contact us via email at info@vortakt.com or over the phone at 262-345-0888.