What Does "Mil-Spec" Really Mean?
The phrase "mil-spec" gets tossed around quite a bit throughout the firearm industry. More often than not, those materials marketed to the commercial market do not truly meet all of the defined government contract specifications.
Just because a commercial barrel is promoted as having "mil-spec" features or a government profile doesn't mean it's produced to meet defined military specifications. Vortakt Barrel Works has extensive experience operating as a government and military subcontractor in the production of small arms rifle barrels.
Specific features of a truly mil-spec barrel include:
Nearly all bore, groove, profile, and chamber tolerances are held to around half of the industry standard
Features like rifling leading/trailing edge surface finish need to be measured and held to a very low Roughness Average
Some features (like the gas block diameter) are held to tenths (not thousandths) of an inch
Tight geometric tolerances are maintained on perpendicularity and concentricity of the bore to specific outside diameters and shoulders
Streamlined Documentation and Certificates
Military and government contractors require additional technical sales support in the form of certificates and documentation. This can include inspection documentation, production specs, and certs tied to material, stress-relief, conformance, and rifling. Vortakt accommodates unique drawings, quality clauses, packaging, processing, and shipping requirements from contractors to meet the needs of each contract.
Consistency in Testing is Key
Military contract specifications may require an extreme level of consistency in dimensional tolerances and testing practices. Vortakt can adapt its quality process to accommodate contract requirements. Inspections, tooling design, rifling patterns, and manufacturing operations can be adapted to meet defined mil-spec standards.
Material Specifications: MIL-B-11595E and Beyond
MIL-B-11595 defines key requirements for "BAR, METAL AND BLANKS, STEEL (UNDER 2 INCHES IN DIAMETER) FOR BARRELS OF SMALL ARMS WEAPONS". This specification provides guidance on the manufacture and quality control of high-strength, low-alloy steel bar and tube. Vortakt's stringent material specifications are designed to accommodate the high performance and durability requirements of the military and law enforcement agencies.
Flexibility in Adapting to Contracts
Not all government or military contracts can be accommodated through a single production process. Vortakt optimizes the way it produces, packages, processes, and ships barrels to meet your contract requirements.  Our technical sales team will review unique production requirements as part of the quoting process, while ensuring that our vertical integration and automation capability facilitate prompt turnaround time and unparalleled scalability.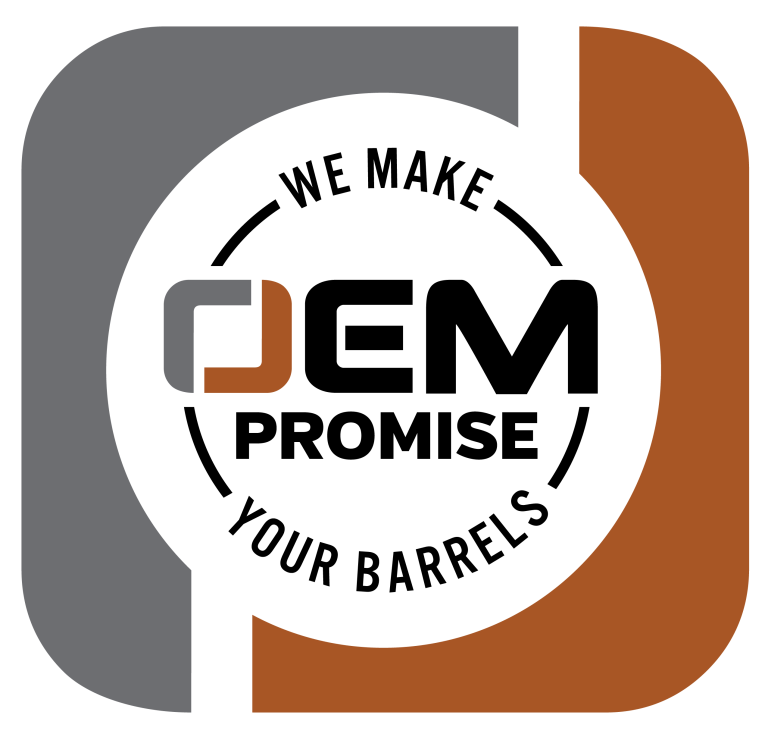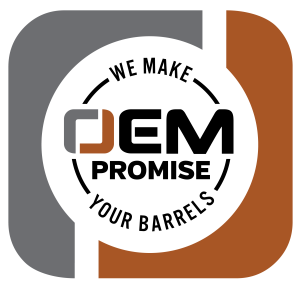 Our OEM Promise: We Make Your Barrels - Vortakt Barrel Works provides OEM rifle and pistol barrel manufacturing services to top brands across the firearm industry.
By effectively harnessing automation technology and adhering to engineering best practices, our team provides innovative partnership solutions based on your unique needs.