Vortakt Barrel Works: Commercial and Government Subcontracting of .50 BMG Barrels
Vortakt has had a long-standing reputation as a government subcontractor of rifle and carbine barrels for infantry small arms and can now produce larger bore barrels for applications like crew-served platforms and aircraft or vehicle-mounted armaments.
How is Vortakt Currently Supporting .50 BMG Government Contract Work?
Vortakt recently retooled one of its rifling cells to accommodate large volume production of heavy .50 caliber barrel blanks. By incorporating a Gorbel crane system, this production cell is currently setup for workpieces in excess of 100 lbs, lengths up to 45", and raw material up to 3.0".
Why Should You Select Vortakt as Your Subcontractor of Choice?
Vortakt's commitment to engineering best practices, automation technology, and close adherence to prescribed tolerances and specifications ensure a consistent level of performance in-line with strictly maintained government contract standards.
Vertical integration capabilities and enhanced scalability ensure Vortakt can fulfill government contract work in a timely and cost-effective manner. Decades of organizational knowledge tied to the production of machine tools designed to accommodate large bore diameters ensures minimal lead time and a high degree of flexibility in the production of government contract barrel designs.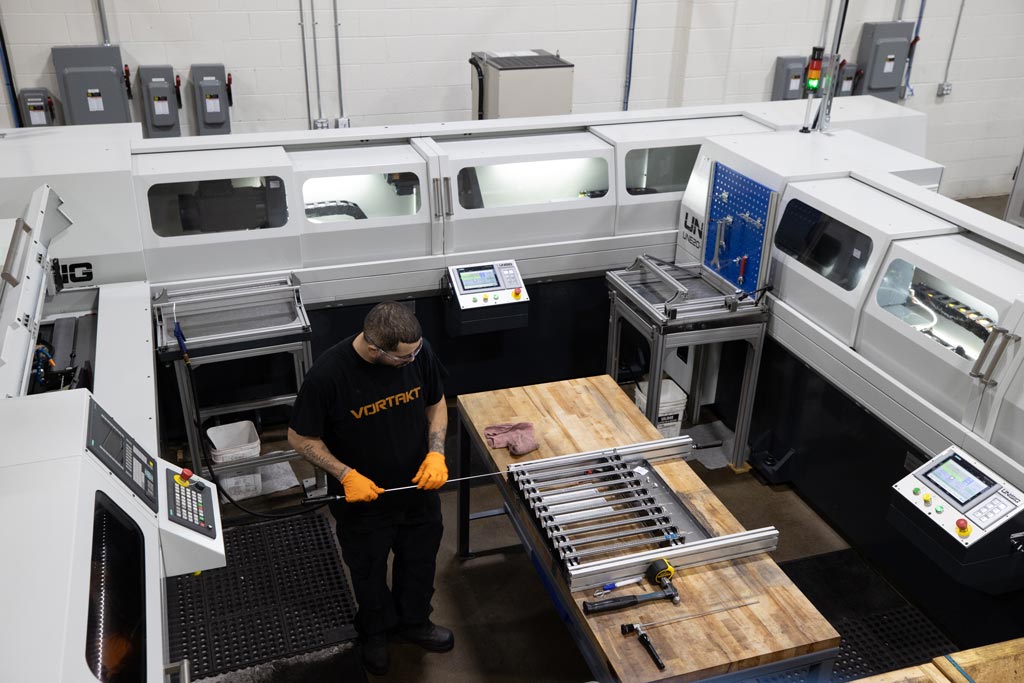 The UNISIG UNE20-2-1000CR gun drill is currently tooled to accommodate bore diameters as large as 25mm. Custom tooling and machine tool retrofitting can be offered for contract opportunities of larger bore diameters, overall lengths, turning and chambering operations, or thicker outside diameters.
What are Common Specifications for .50 BMG Barrel Designs?
The typical .50 BMG barrel is made from MIL-B-11595E CRMOV alloy steel, button rifled with 8-groove 1-15 twist rate tools, then stress relieved per internal or customer specifications. Unique material considerations are occasionally specified in government barrel contracts, and may be sourced upon request.
Oftentimes the production of .50 BMG barrels will require a counterbore for Stellite liners or oversized bore/groove dimensions to allow for chrome lining. Vortakt can accommodate these design parameters upon request based on drawing requirements and knowledge gained through previous similar applications.
To discover how Vortakt can partner with you and your organization in supporting current or future contracting work, please contact us at info@vortakt.com or by phone at (262) 345-0888 today.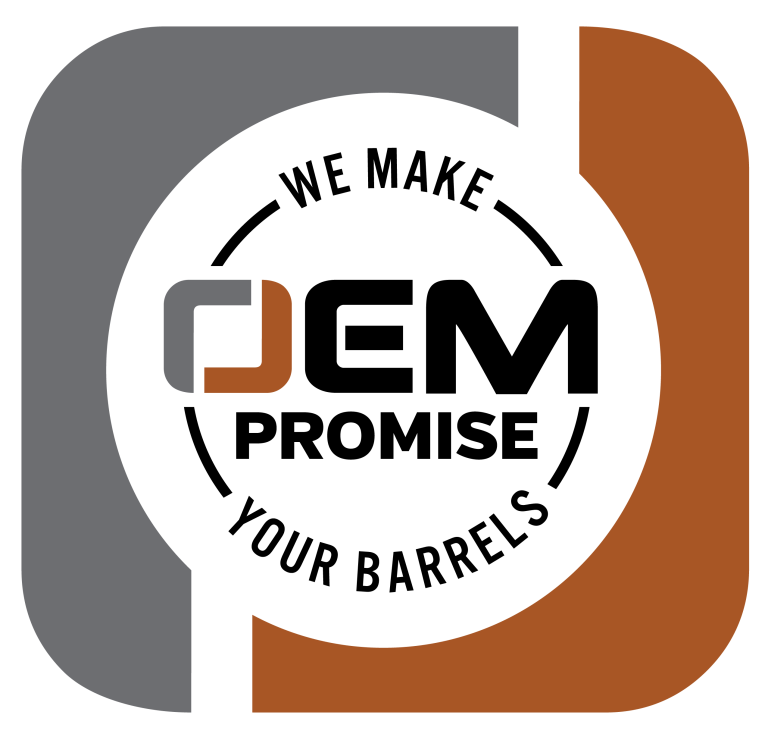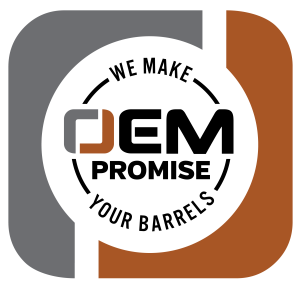 Our OEM Promise: We Make Your Barrels - Vortakt Barrel Works provides OEM rifle and pistol barrel manufacturing services to top brands across the firearm industry.
By effectively harnessing automation technology and adhering to engineering best practices, our team provides innovative partnership solutions based on your unique needs.